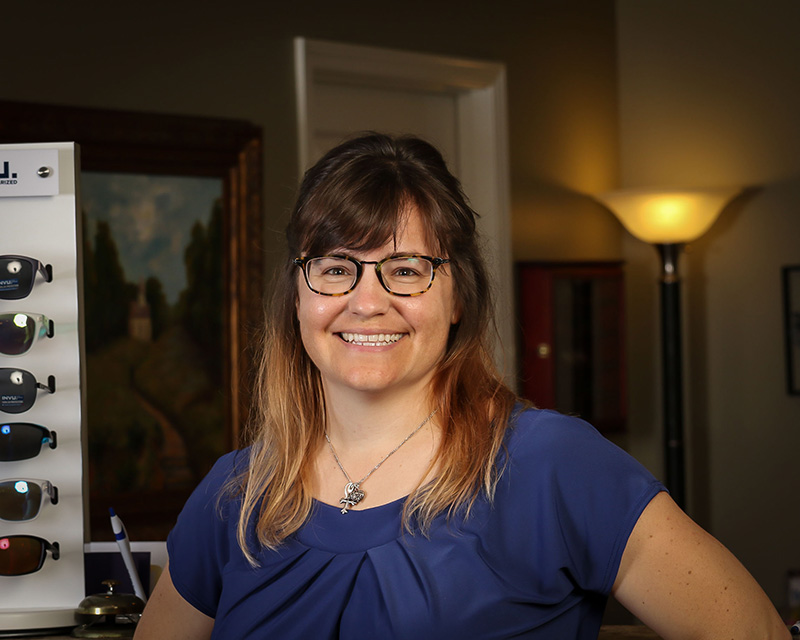 Dr. Grace is owner of Lascassas Eye Care where she works hard to keep the community healthy and seeing well. She's watched Lascassas change over the years and is excited to take part in shaping the future of her hometown. In fact, optometry provides her the opportunity to practice what she enjoys: serving the people she loves and sharing peace of mind!
From Lascassas Elementary to Middle Tennessee Christian School to Harding University, Dr. Grace has always been active. She played college soccer and even coached high-school girls. When she's not visiting with patients, Dr. Grace likes to read and spend time with her husband, and business partner, Mike. On occasion, you might find her having tea parties with one of her many nieces or bringing people their favorite food when they need it, a lesson she learned from her mom.
When you visit our office, chances are you'll hear about Dr. Grace and Mike's "Great Western Adventure" or their trip to London. You'll probably hear about her one-eyed farm dog Carly or her dream of walking the Camino de Santiago . Whatever brings you in, you won't get just an eye exam. You'll get an invitation into the family. That's who we are because that's who Dr. Grace is.